Map Unavailable
Date/Time
Date(s) - September 17, 2020
7:00 pm - 9:00 pm
Categories
Join Sommelier Timothy for a discussion about 3 mystery bottles that will be delivered to your door. Includes guided networking using Zoom.
How good are your wine tasting skills? Find out during Out Professionals' second online blind tasting webinar. During this virtual event created in partnership with Le Du's Wines, Sommelier Timothy Dillon will take us on a blind wine tasting journey from the convenience of your own home. Residents of Metro New York including the commuting areas of CT and NJ can order the ticket with wine delivery, but everyone is invited to join in, learn about wine, and network during the relaxed, welcoming evening.
Picture this: You log in to a Zoom meeting with three covered, mystery half bottles of wine next to you… Throughout the evening, Sommelier Timothy will guide us through a discussion about wine and the flavors in the mystery bottles you are tasting. He will provide a structured way to taste and analyze wine, accompanied by a chart to inform and guide your process during and post-event. The more you understand, decipher, and appreciate the flavor profiles and history of wine, the better the wine tastes! Sante'!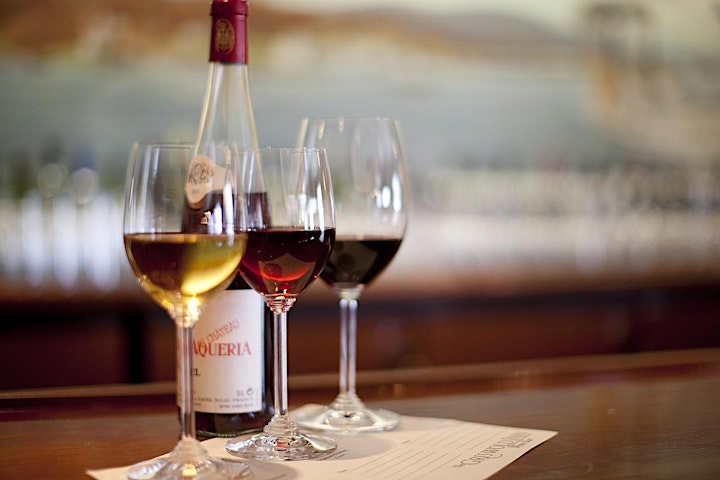 We bring the store to you! Le Du's Wines has been the home of Out Professionals' wine tasting and networking series for almost five years. While COVID-19 has disrupted our in-person events, the "show can go on" online. This is the second of our series using Zoom, which has been a critical success.
How Virtual Blind Wine Tasting works: Participants will receive three half bottles (two reds and one unique white) of completely wrapped, mystery wines which you will open at the time of the event to taste. After each wine, we'll discuss what was going on in the glass and how to help you understand what you taste, why you taste that, and how to get better at evaluating wine, blind or not. You'll have a chance to take your best guess on the type of wine along with some tie-breaking questions for each vintage. One lucky winner will receive a complimentary bottle of wine from Le Du's Wines.
Ticket sales with wine delivery end at 11 pm on Sunday, September 13, to allow time for delivery before the event.
Timothy Dillon is a Certified Sommelier with the Sommelier Society of America and has worked in fine wine and spirits for 10 years. At Le Du's Wines, his focuses are Austria, France, Germany, Italy, and sherry. He is available at the shop Tuesday through Saturday and every day by email: timothy@leduwines.com. Le Du's Wines is a long-time supporter of Out Professionals, hosting our wine night tasting and networking events for the last five years. They now offer free delivery in Metro New York. We encourage members and guests to tap into the years of enthusiasm and experience with wine by ordering from our long-time event partner at leduwines.com.