Map Unavailable
Date/Time
Date(s) - August 8, 2020 - August 29, 2020
7:00 pm - 8:30 pm
Categories
An online wine tasting class for beginners and enthusiasts – perfect for a fun night in while connecting virtually with your loved ones!
Do you enjoy drinking wine but can't describe it beyond "It tastes like wine!"? Do you want to be able to pick out specific flavours in your wine? Are you looking for a fun way to connect with friends and family while staying socially responsible?
If you said "Yes" to any of the above, then What's in Your Wine Glass: An Online Wine Tasting Class is for you!
Join Julia Menn, WSET Certified owner of The Wee Tipple, LLC, for an engaging class that makes wine tasting accessible and FUN! Participants will be taken step-by-step through the WHATs and WHYs of wine tasting; from assessing its appearance, colour, and aromas, through to recognizing structural components and flavours. A specially created Aroma and Flavour Guide will help put words to what you smell and taste.
This isn't your typical wine webinar, where you watch someone taste and talk. Julia's performance background connects her with participants in a fresh new way, inviting questions and a shared experience. We'll be going through 1 white and 1 red wine, but I encourage you to bring what you like best or have on hand!
I'm excited to offer all August classes as a Donation based price – and 10% of the proceeds will be given to Save Elephant Foundation, an organization in Southeast Asia that rescues Asian elephants from tourist trekking, circuses, and logging camps! See more on SEF below.
Remember, class sizes are kept small to encourage group interaction, so book now!
What Participants are Saying:
An excellent introduction to wine tasting. Highly enjoyable and informative. – Nancy
Julia is a wonderful teacher, making drinking wine even more fun! – Carolyn
Learning about the breakdown of wine with Julia was amazing. There are so many qualities to different wines and learning about all the different things that make a wine was really cool. – Michelle
Ms. Menn is very charming and enthusiastic and clearly enjoyed sharing her knowledge. She allows enough time to get used to the concepts she introduces and to explore the contribution that each of one's senses gives to the enjoyment of wine. I will definitely enjoy wine much more in future! – Steve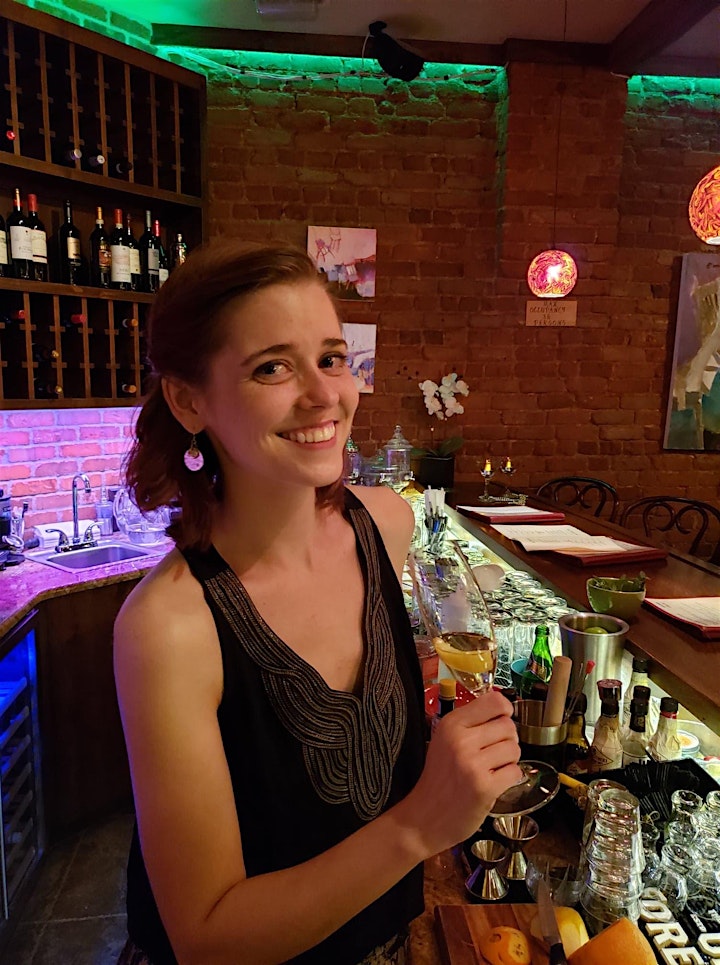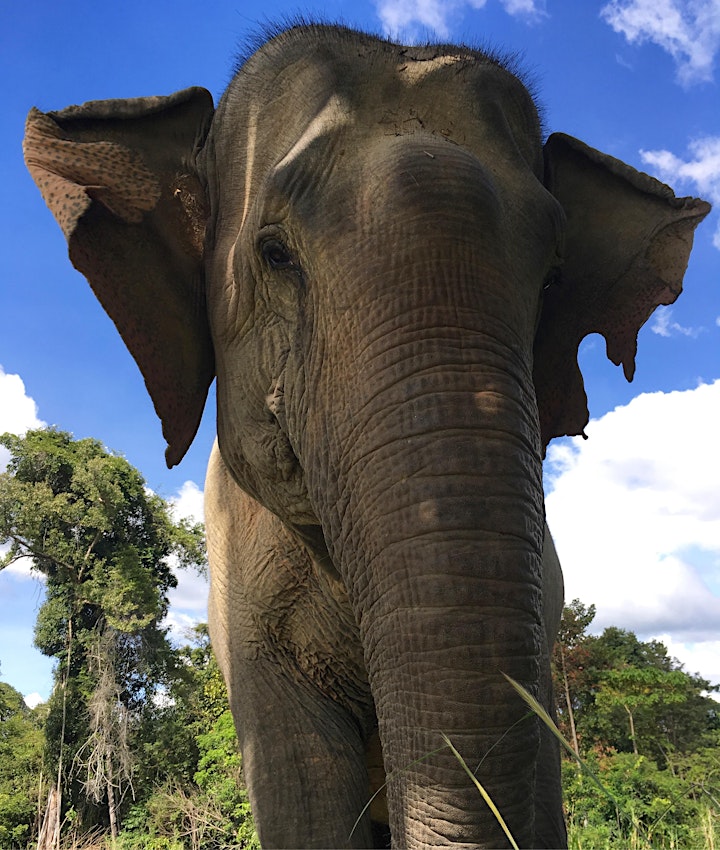 More info on Save Elephant Foundation:
SEF has multiple sanctuaries throughout Southeast Asia, and their mission is to rescue elephants from trekking camps, circuses, and illegal logging operations, allowing the elephants to live as freely and hands off as possible for the rest of their lives. Education is also key to their mission – education of tourists so they won't support activities such as elephant riding and circuses, and also educating the trekking camp owners that there is a better way to treat their elephants.
As countries around the world have been shut down, many industries continue to struggle. Save Elephant relies heavily on the tourists that come to stay, volunteer, and learn with them at their sanctuaries.
I've spent 5 weeks volunteering at SEF – first at Elephant Nature Park in Chiang Mai, Thailand, and then at Cambodia Wildlife Sanctuary outside of Siem Reap. The people I've worked with, the elephants and other rescued animals I've met, seeing first hand the vital work that's being accomplished have made a life changing impact on me and I want to use my knowledge and skills to help in the best way I know how. I hope you'll join me.
PLEASE NOTE: Class capacity is limited due to the interactive nature – participation is highly encouraged, so if you are interested, please book ASAP. Booking is required to participate. After registering via Eventbrite, participants will be emailed a Zoom access link to enter the class.
For the latest Tipple, please visit the website.
– – – – – – – – – – – – – – – – – – – – – – – – –
FREQUENTLY ASKED QUESTIONS:
HOW DOES THE CLASS WORK?
At the scheduled class date and time, you will enter a virtual classroom via the Zoom link provided. (More on Zoom below)
HOW LONG WILL IT LAST?
Each class is approximately 1.5hrs. This provides ample opportunity to go over the material while allowing for participant interaction and questions. Please Note classes are on Eastern Time.
DO I NEED TO BUY THE WINES PRESENTED?
Nope! In fact, I find it's one of the fun aspects and fosters interaction between participants when we're tasting different wines. Also, by drinking what YOU like or have on hand, you're being set up for picking out specifically what you know you already enjoy and now have the tools to pinpoint!
If you want to purchase something for the class, I recommend:
1 Dry, Aromatic White (such as a Sauvignon Blanc, Chenin Blanc, Riesling, or Gewurztraminer)
1 Dry, Single Varietal Red (such as Pinot Noir, Cabernet Sauvignon, Syrah, or Zinfandel – not a blend)
WHAT TECHNOLOGY IS NEEDED FOR THE CLASS?
You will need an internet connection and the ability to stream audio and video to participate. Your confirmation email will include the link and details on how to join the Zoom webinar.
HOW DO I ENTER THE CLASS?
To access your class, you will be sent a Zoom link to the email address you provided when purchasing your ticket, along with a meeting ID and password. By clicking on the link, you will automatically be prompted to open Zoom and join the class. Everyone is encouraged to join the class a few minutes early to ensure that you have a good connection with Zoom.
DO I NEED A ZOOM ACCOUNT TO PARTICIPATE?
No, you will not need to register for a Zoom account to join. Simply click to "Join the meeting" via the link provided. You will be prompted to download and install the Zoom app. Once downloaded, open the Zoom program you will need to give Zoom access to your computer/phone microphone and camera. When you are ready to join the class, select "Join with Video" and "Join Audio" buttons in the bottom left corner of the Zoom application.
WHAT IS THE REFUND POLICY?
All ticket sales are final. If you're not able to attend, please reach out to DrinkUp@TheWeeTippleLLC.com to see if there's another date you can transfer to or to at least open up the available slot on the day you were scheduled to attend.
IS JULIA ON SOCIAL MEDIA?
She sure is! Follow her at @TheWeeTipple on Instagram and at @TheWeeTippleLLC on Facebook.
MAILING LIST:
By registering for a The Wee Tipple, LLC event, you agree to be added to our mailing list in order to receive class notifications and updates, along with other news and promotional materials. You are able to opt out of this at any time via the link at the bottom of each email.
DISCLAIMER:
Please drink responsibly. These virtual tastings are open only to those 21-years-of-age and older. By registering for any of The Wee Tipple, LLC events, you agree to assume any risk that is associated with participating in the event and release The Wee Tipple, LLC and its representatives from any and all claims of injury, damage, and loss that may be as a result of participation.