Date/Time
Date(s) - April 4, 2019
9:00 am - 4:00 pm
Location
Customs House
Categories
Event Overview
Mainland China in the last year overtook the USA to become Australia's second largest export market (by volume). Key factors such as the high quality of Australian wine and low Northern hemisphere harvest keep driving demand for our wine brands. On the horizon tariffs will be removed completely providing Australian wine brands with a competitive advantage.
Leading into 2019 and beyond how are you, your team and organisation going to take advantage of this exciting market opportunity.
This Summit is designed to help both new and well-established wine exporters carve out their marketing plans for growth in this exciting Chinese consumer market.
Event Details
Date: 4 April 2019
Time: 9am arrival and registration, 9.30am start – 4pm.
Event Status: Members and non-members.
Venue: Customs House, 31 Alfred Street, Circular Quay. Sydney NSW 2000.
Format: Expert presentations and panel discussions.
Why Attend
This is your opportunity to gain the latest insights and knowledge from leading industry experts in the China wine marketing space. By attending this event you will:
• Gain insights into the latest trends – What do Chinese consumers want from Australian wine brands?
• Walk away with key learnings you can immediately apply back to your role.
• Attain confidence in your future marketing communications approach to this ever increasing market.
• Build your network in the China marketing space.
• Be informed about current marketing strategies and techniques that are gaining traction.
• Dymistfy current perceptions of promoting Australian wine brands in China.
• Learn more about IP protection and the positive moves the Chinese government is making to protect IP.
Who Should Attend
For wine marketers, wineries and wine journalists who are either interested in China or are currently in this market and want to grow their brand's presence.
Topic Areas
Insights and Trends in the Wine Marketing and Communications Space
• Key Wine Trends in China.
• Top 5 Provinces forecasted for growth.
• Wine Insights – what is the Chinese consumer telling us?
Creating Exceptional Connections with Chinese Consumers
• WeChat, Social and on the Other Side of the Great China Firewall.
• Distribution to China – eCommerce landscape.
• The culture of wine in China: considerations for wine brands
• Chinese consumers – how they want Australian marketers to engage with them – how they are communicating with Chinese consumers.
• The Payments Landscape – what Chinese consumers demand from Australian Wine communicators.
• Protecting your IP in China.
Latest Tech Trends – Shaping how we communicate with the Chinese Consumer
• Blockchain trends and how this technology can build trust and enable engaging marketing communications.
• Innovative ways to communicate with customers and the implications for the future.
Wine Tourism
• Wine Tourism trends from today's Chinese travellers.
• Driving tourists to Australia's wine regions.
• Success factors attracting Chinese tourists.
Networking Drinks
Speakers and Panelists
At this Summit, you will hear from a broad range of experts from Australian wine brands, Austrade, Wine Australia, Australia China Business Council, Australian Tourism, as well as other China experts in cross cultural communication and wine marketing.
Alison Airey, CEO, Australia China Business Council
John Baird, CEO, Ultimo Digital Technologies
Justin Byrne, Owner and Winemaker, Strawhouse Wines and Project Manager of Orange Flying High program, Orange36
Sara Cheng, Head of China Practice (Wine Export Program), Export Growth China, Australian Business Solutions (part of the Australian Business Chamber)
Graham Cranswick-Smith, Managing Director, Cranswick Wines
Mark Davidson, Winemaker and Managing Director, Tamburlaine Wines
Rob Geddes, Master of Wine, Australian Wine Vintages
Kirstin Hannan, Senior Market Analyst, Wine Australia
Andy Jiang, Former General Manager, China, Tourism Australia and Managing Director, Andy Wilson
Larry Lockshin, Head of the School of Marketing Professor of Wine Marketing, Uni of SA
Peter McAtamney, Principal, Wine Business Solutions
Leonie McKeon, China Expert, Leonie McKeon
Chris Morley, Senior Advisor – Premium Food, Austrade
Gerard Robb, VP, Far East Asia, The Star (Chinese Tourism)
Lynda Schenk, Executive Officer, Wine Communicators of Australia
Justin Taylor, Third-generation family member, Company Director & Export Manager
Mark Woods, Senior Winemaker, Leogate Estate Wines
Stay tuned for announcements of our thought leaders and industry experts to join the Summit in 2019.
Network Partners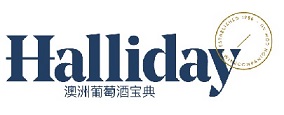 Tickets:
> WCA Member – EARLYBIRD TICKET: $255 Member (plus GST and eventbrite processing fees).
> WCA Member: $320 Member (plus GST and eventbrite processing fees).
> Non-Member – EARLYBIRD TICKET: $390 Non-Member (plus GST and eventbrite processing fees). This ticket include 1 x 12 month WCA Individual Membership (worth $170).
> Non-Member: $490 Non-Member (plus GST and eventbrite processing fees). This ticket include 1 x 12 month WCA Individual Membership (worth $170).
> Corporate Table of 10 – $3,000 (plus GST and eventbrite processing fees). 10 x tickets. You will also be acknowledged as a Corporate Supporter which includes your logo featured on your reserved table.