Map Unavailable
Date/Time
Date(s) - August 8, 2020
7:00 pm - 8:00 pm
Categories
Live from Lebanon's mountains.
Explore Chateau Trois Collines Third Episode of sustainable winemaking and harvesting.
Join us live from the beautiful mountains of Lebanon and learn about sustainable winemaking and harvesting, hosted by Najib Moutran – the wine expert at Château Trois Collines.
Join us via Zoom
Venue: Virtual Wine Tasting from the Beautiful Mountains of Lebanon
Date: Saturday, August 8, 2020
Time: 7:00 pm – 8:00 pm GMT+3
Limited seats are available. Register today and grab your seat.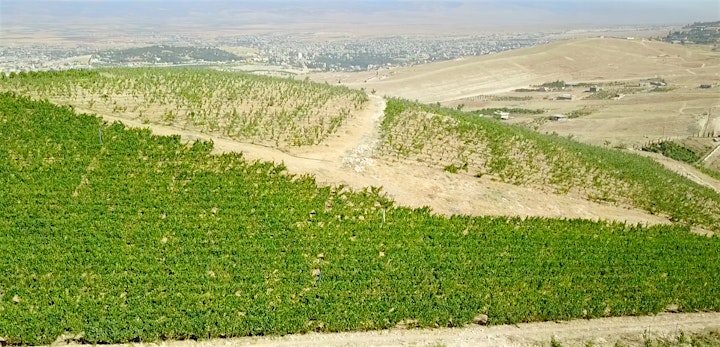 Château Trois Collines is one of the most sustainable vineyards and wineries in the region, organically grown with ultimate care and well-integrated with artificial intelligence for precision agriculture. In response to climate change, Château Trois Collines have taken the short term and long term implementation adaptation strategies. Starting from site selection, grape varieties, pruning techniques, soil and harvesting management to winemaking techniques, Trois Collines is building a premium sustainable wine history with a great climate story to tell.
Classes are running every month live from the the beautiful mountains of Lebanon. Each class consists of a 45 min lesson about wine, including useful and utilitarian downloadable materials relevant to each subject. Each class takes viewers to a new wine and grapes integrated with precision agriculture and sustainability.
Learn about the most sustainable and organic wine today.