Map Unavailable
Date/Time
Date(s) - December 17, 2020
6:30 pm - 9:00 pm
Categories
Virtual Divino #5: Live Online Tasting Event with Stags' Leap Winemaker, Christophe Paubert
Scopo Divino continues it's Online Tasting Series with one of the most recognized wineries in one of the top wine regions on the planet. We are proud to present an evening tasting with acclaimed Stags' Leap Winemaker, Christophe Paubert. We will be featuring four wines hand selected from the Stags' Leap amazing collection of wines.
Stags' Leap, for those that are unaware, dates back to late 1800s, and has a rich and storied history ranging from squatting hippies to San Francisco socialites. Winemaker & General Manager Christophe Paubert will join us on our zoom call to walk us through four of his award winning wines. We'll start with the beautiful Chardonnay, that will soon be poured by the glass at Scopo Divino. Then we move onto the Merlot, a rich full bodies true Napa Merlot. Next we sample the Petite Syrah, once one of the highest volume planted grapes in the valley, and a wine that's both ready to drink now and worth of laying down. Finally, of course if we haven't Stags' Leap we're going to have their famous Cabernet Sauvignon. This is a real treat, we hope you're looking forward to this as much as we are.
There will be a little time for questions before the pros jump off the call. Then we will have a full hour to enjoy our Distance Drinking and each other's company via zoom.
With your purchase you will get four individually prepared vials of wine on the day of the call, a code to join the call, and access to special discounted pricing on these four bottles of wine. And while we recommend you buy some wine when you pick up your vials the day of the call, you will have access for a week after the call to come by and get more bottles to go. Stags' Leap is the real deal folks, get ready for a memorable evening and plan to bulk up your wine collection.
NOTE: You need to pick up the wine at Scopo Divino the day of the event, we cannot send this to you.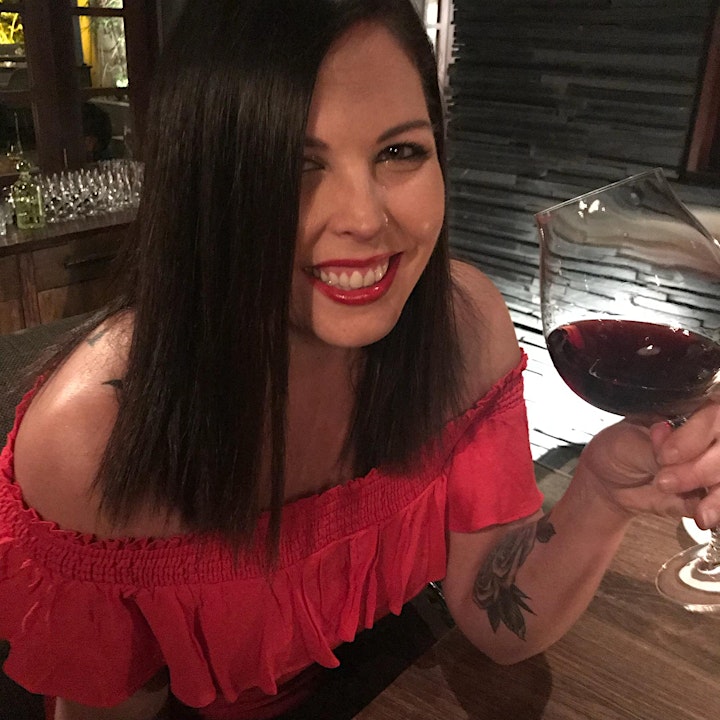 Kim Stone represents the Luxury wines within the Treasury portfolio. She will be on the call to introduce Christophe, and is who we thank for helping get Stags' Leap into the Virtual Divino Tasting Series.