Map Unavailable
Date/Time
Date(s) - October 16, 2020 - October 1, 2021
7:00 pm - 9:00 pm
Categories
Virtual Wine & Canvass Presented weekly by: The Art of Health & Wellness
The Art of Wine & Canvass Weekly Online Paintshops:
Its Wine & Canvass ! Enjoy an affordable Wine and Canvass experience(2hrs) each week in the comfort, and safety of your own home, or personal space. Wine & Canvass is our new online wine and canvass socializing brought to you by, The Art of Health and Wellness radio talk show host Evey Williamson, heard each Sunday on station WRUU 107.5 fm/wruu.org, "The station with global soul". The Art of Health and Wellness Show combines the love of visual art, good wine, great community building, and informative healing conversations, to create a fun weekly online paintshop! (of course you BYOB)!
You will enjoy fun step by step online live instruction by local Savannah artisan on how to create your very own unique masterpiece in the comfort of your own space. (Eat what you like, enjoy as much wine as your artistic mind will allow, save gas)! The Art of Wine & Canvass is proud to feature local artisan talent.
Presenting Artist: Ms. L. Shameka Best
From finger paint to sidewalk chalk a single thought created a work of art. At the age of 37 L. Shameka Best is no stranger to turning blank canvas into masterpieces or conceiving memories to visual art. Born in Savannah but raised in the Bronx, life experience's has taught her a lot. Art is her passion. Countless hours spent creating seductive, abstract, yet versatile portraits pass by so rapid. Life is a big enigma that sometimes seems better when its viewed by another pair of eyes. Her art is so transparent no explanation is needed. Like an author, but not with words a story is told through each brush stroke. With clear minds and, eyes I present to some and introduce to others, a talented and phenomenal artist.
Ms. Latifah Shameka Best.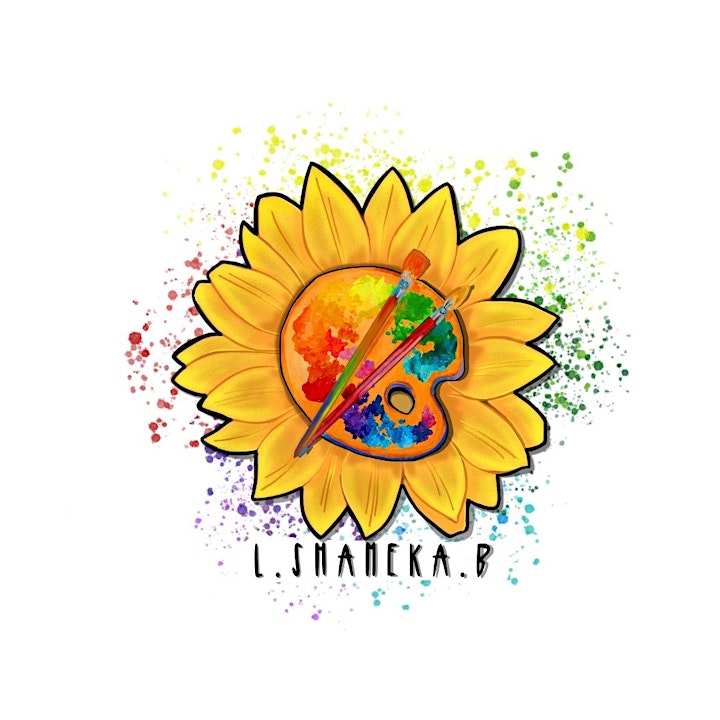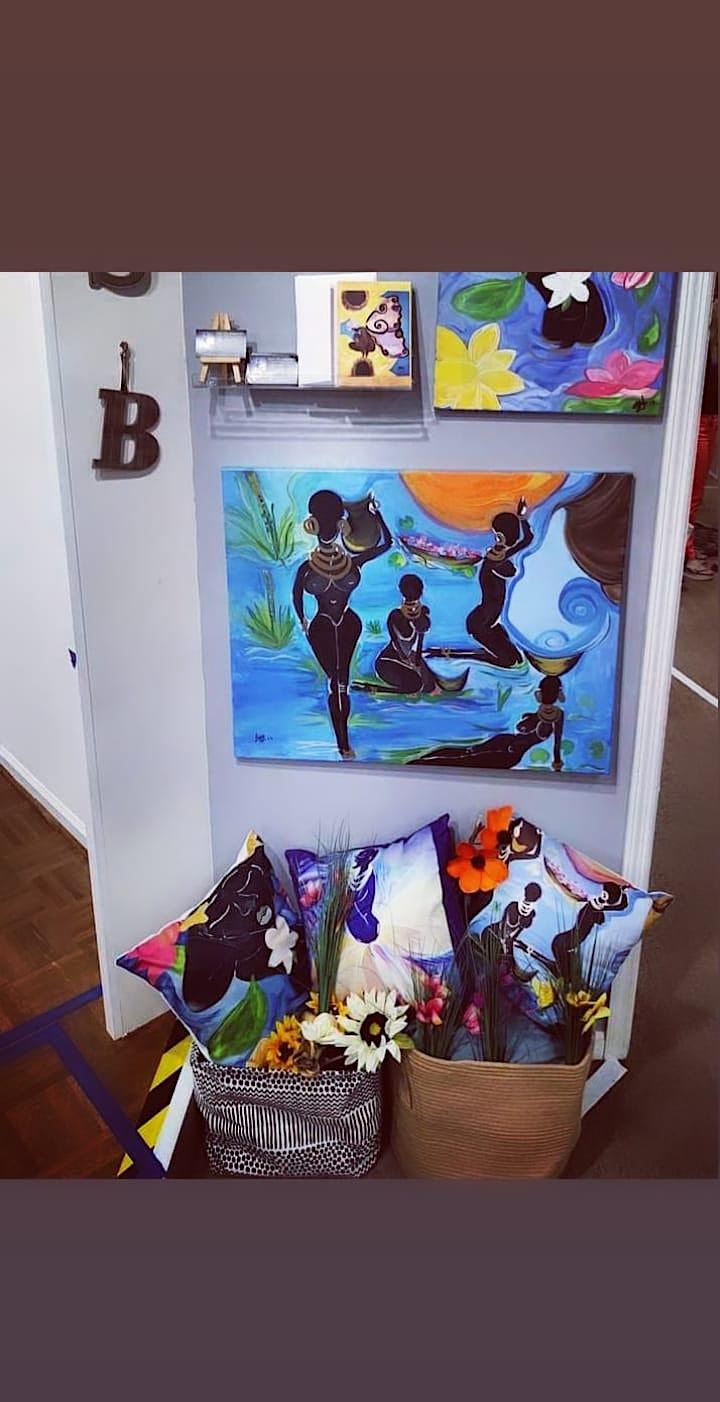 Weekend DOODLE ART For Kids:
We couldn't just let the adults have all the creative fun! Doodle Art With the same easy step-by-step instruction method, Doodle Art is a great virtual art event for youth ages 5 and up. Many U.S. schools across our country are having a hard time keeping art classes in the annual budget if at all, but we know how important creativity is for a growing mind. Weekly (2hr) Doodle Art not only instructs young artist, it also helps instills confidence in the budding artists in all of us! Painting and socializing in the comfort and safety of your own home or office while your artwork has a little time to dry is just perfect! Parents are encouraged to join in this (2) hour creating a memory with your child/children ,or enjoy observing your young artist in the creative process.