Map Unavailable
Date/Time
Date(s) - March 18, 2021
6:30 pm - 8:00 pm
Categories
A tiny family producer; a bouqtique winery; a multinational brand, can you tell the difference, what is the difference, and does it matter?
A B O U T
Is there a difference between a grocery-store brand of wine and a small family producer's bottling? Does the stuff in the bottle vary from one price-category to another? Is it more than just grapes in your wine? Can I tell the difference? These are some of the very notions we'll explore as we dive into the world of wineries; how they operate and what all goes inti your wine. Yes, Virginia, there is a difference, but what are they and what does it mean for you?
In this seminar, we will be diving into the differences between small-production wine and their larger corporate and/or industrial counterparts and evaluate six wines side-by-side. 6:00pm – 7:30pm
Registration is required, purchase of wine-kit educational paket is optional (see below) and inlcudes wine being tasted/evaluated.
** YOU WILL RECEIVE A link for the ZOOM tasting upon check-out**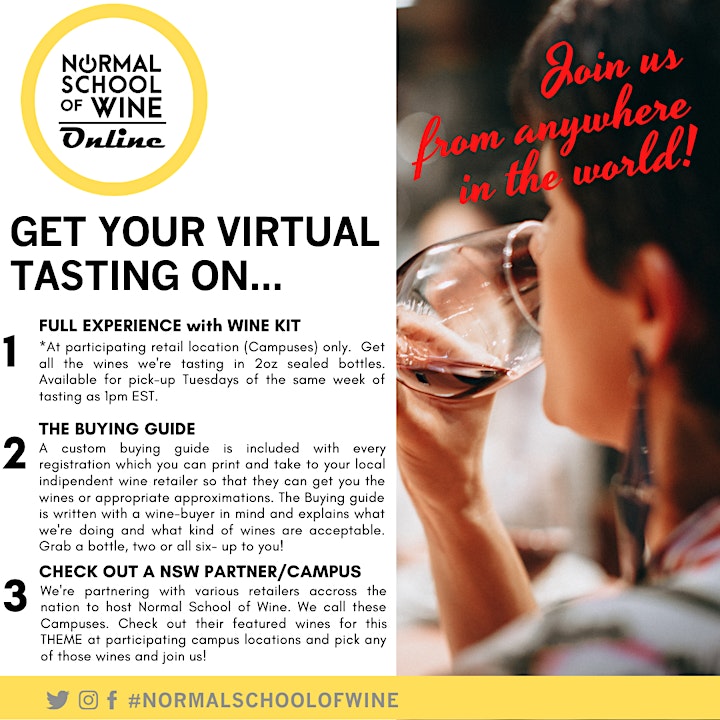 T H E W I N E S
2 Ways to Get your wine! (all require registration)
1) Purchase "Full Package" (Eventbrite) which includes a "tasting kit" of the wines being covered in numbered two-ounce bottles. *while supplies last (kits are limited, for local pick-up only at participating retailers) ATHENS GA: For pick-up at J's Bottle Shop as of Tuesday after 1pm. (see below for list of participating retailers).
2) Purchase "Seminar Only" (Eventbrite) included is a BUYING GUIDE to print and take it to your favorite local indipent retailer and Register for the "Seminar Only" on Eventbrite, pop open a bottle or two and join us – you don't need all the wines! During the seminar send us a chat and les us know what you got!
3) Visit any of our Campus Locations (Retaile Partners – see below) to pick up any wines they carry that they recommend RELATED TO THE THEME-Register for the "Seminar Only" on Eventbrite, pop open a bottle or two and join us!
Once you pick-up your kit, please keep it refrigerated and do not open until prompted during the tasting.
If you are purchasing full bottles keep them refrigirated and open at time of seminar.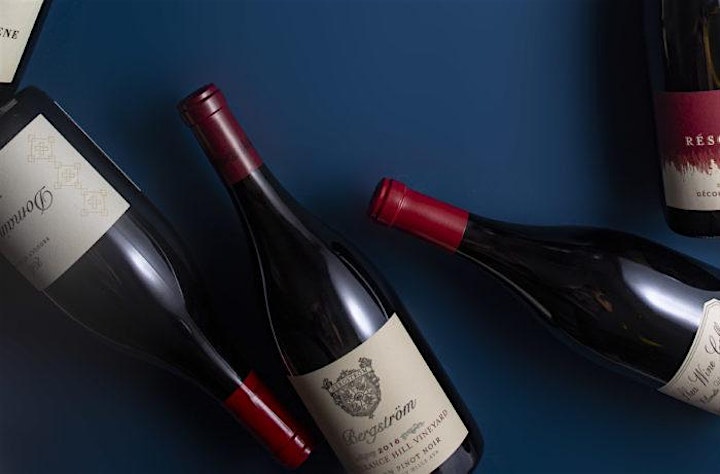 PARTICIPATING RETAILERS + CAMPUS LOCATIONS/ ZONES
G E O R G I A
ATHENS – CLARKE COUNTY
J's Bottle Shop | 1452 Prince Ave, Athens Ga 30606
*WINE KIT PICK-UP : Tuesday after 1PM
Open Daily 9am – 11pm
Sundays open at 1130am
ATLANTA
TBD
CLAYTON
TBD
COLUMBUS
TBD
SAVANNAH
TBD