Date/Time
Date(s) - March 27, 2019
7:00 pm - 10:30 pm
Location
Balcón by Tapavino
Categories
The illustrious Douro River cuts across northern Portugal, snaking 300 kms from the rugged wilderness of the Spanish frontier to the old city of Oporto before flowing out to the Atlantic. Join us as we take you on an incredible journey along its steeply rising banks that have been producing legendary wines for centuries. Two remarkable wine regions from two different countries joined by one majestic river.
Starting at the Douro Valley, known for being one of the most diverse wine regions in the world with over 115 native grape varieties, we've selected some of the most exciting producers. From the iconic Quinta do Vale Meão located in the Upper Douro, to the ever pioneering Niepoort estate spearheaded by a true renaissance man Dirk Niepoort, these are two of the most important estates at the forefront of Portugal's table wine revolution.
As the Douro River moves inland and enters Spain, it turns into the Ribera del Duero. In contrast to the Douro, Ribera del Duero is one of the harshest wine regions that exist. From the bleak landscape comes fabulous wine thanks to the vision of one man – Eloy Lecanda y Chaves, founder of Vega Sicilia. The Vega Sicilia Unico continues to be made today as it was more than half a century ago – only produced in the best vintages and released after a decade or more of barrel age. A wine of epic proportions, known for great restraint in its youth with almost unlimited cellaring potential. Come taste the 2006 Vega Sicilia Unico and discover for yourself Spain's first great wine.
Journey with us across the magical river banks from Douro Valley to Ribera del Duero and immerse yourselves in 7 incredible wines over a 7 course banquet.
WHEN: 7pm | 27 March 2019
WHERE: Balcón by Tapavino | 17 Bligh St Sydney
www.elvino.com.au/riverwines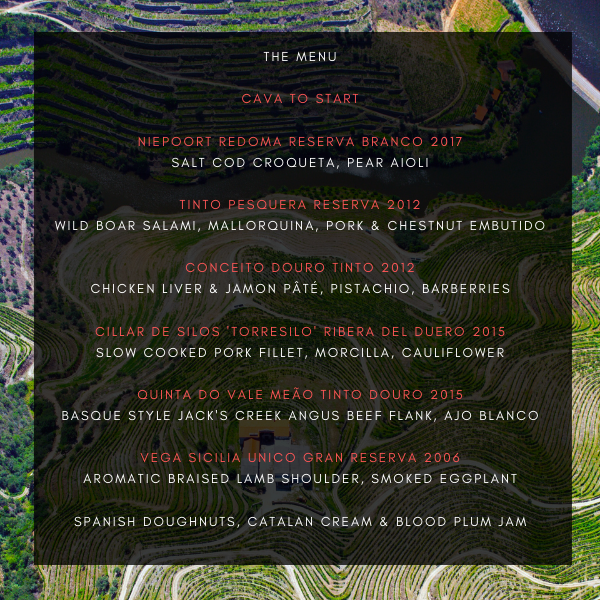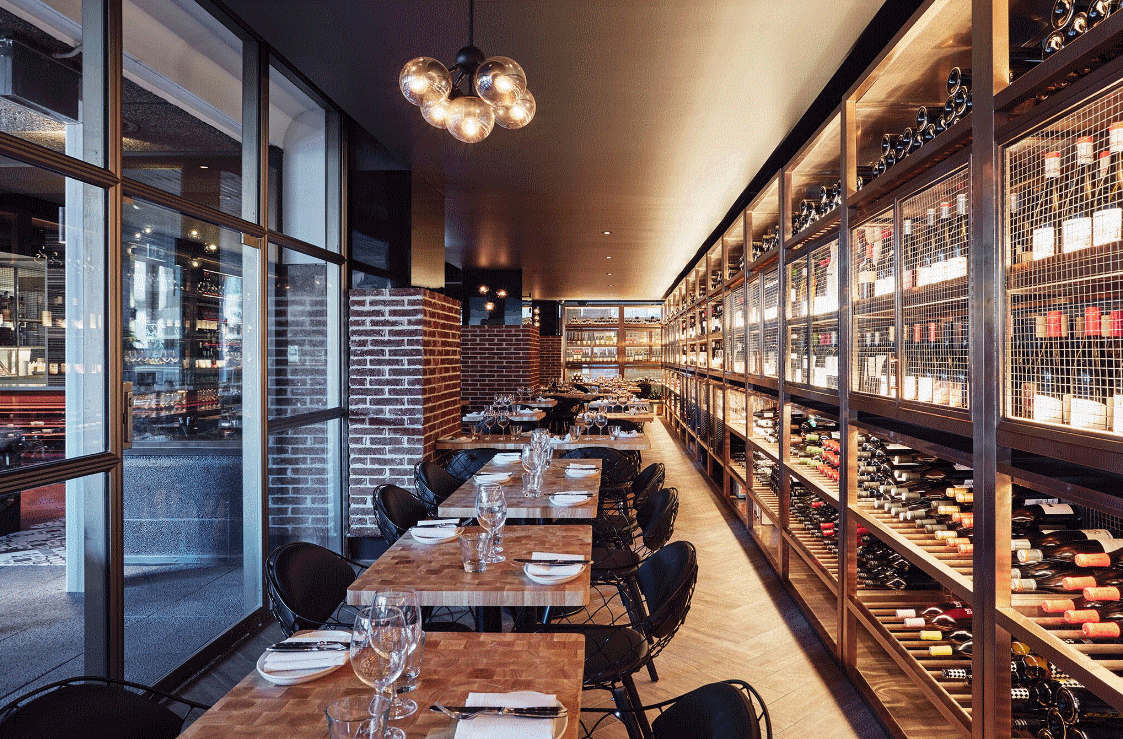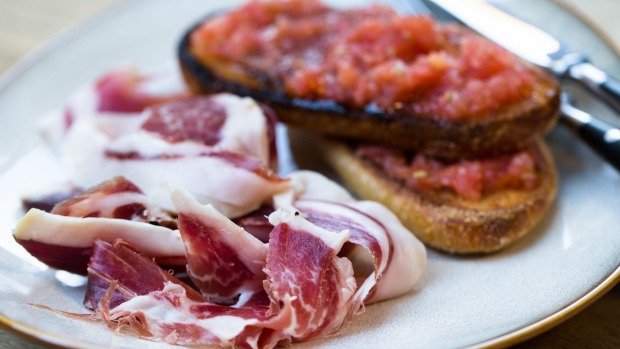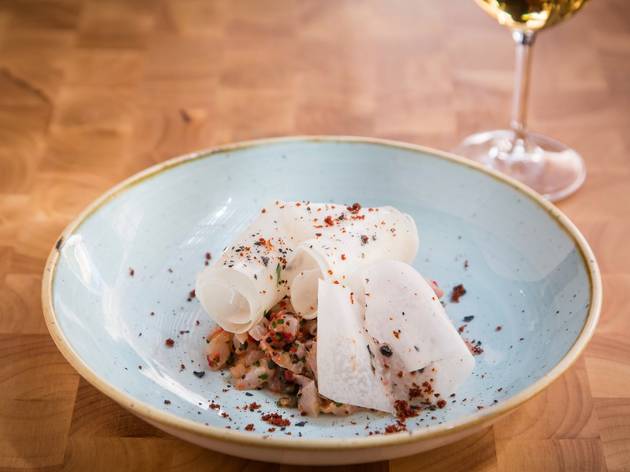 *Sample food menu, subject to change as seasonal produce is used by this restaurant. We reserve the right the change the wines depending on availability but any changes will be of equivalent value and quality. If you have any questions or dietary requirements please email Li Yi at admin@elvino.com.au
Testimonials from previous events:
"Zac and I had such a great time, we're still talking about it to this day!! Definitely would want to come back to another dinner for sure" – Leah
"Absolutely loved the event last night. Great selection of diverse samples from a single region! It was both surprising and refreshing. Attila made the event too with his stories and anecdotes. He clearly has a wealth of information! Really looking forward to the next one. The Three Kings will be tantalising." Daniel
"Thank you for making tonight not boring!" – Steve
"I have now been to 2 of your wonderful wine dinners – 'Noir' and 'You say Wine, I say Vino'. They were fabulous nights.
Not only are you great hosts but Attila is a great MC and wine expert. Your evenings provide a no-nonsense story behind every wine so we are truly learning something and appreciating the true craft of wine making. I love the line that "This wine will change your life….." because it is also about understanding the wine maker and the passion behind the wine that makes every wine unique. You are discerning in your selections and I appreciate the effort which you go to in trying to procure the rare wine vintages you provide. I have enjoyed every wine you have selected so far.
Thank you for your fabulous wine evenings. I will absolutely go to more and highly recommend this to anyone who wants a thoroughly interesting and enjoyable evening." – Sarah
Terms: Please note if minimum numbers for this event are not met, we reserve the right to cancel 48 hours before the event date and a full refund will be given.
Refund for change of mind is subject to discretion depending on the ability to find a replacement. We're happy for you to transfer to a friend.