Map Unavailable
Date/Time
Date(s) - August 7, 2020
6:30 pm - 8:00 pm
Categories
Meat & Drink Live
The Premier Food & Drink On-Line Tasting
• Matching the best of English charcuterie with stunning English ciders
MEAT & DRINK LIVE
THE PREMIER FOOD & DRINK ON-LINE TASTING – NO BULL!
• Staying In Is The New Going Out…
• A Premium Night-In – Starts at 6.30pm, August 7th …
o Matching the best of English craft Charcuterie with stunning English Ciders made like wine…
o A live tasting hosted by Henrietta Green, award-winning food writer, broadcaster and founder of British Charcuterie Live, and Alistair Morrell, AKA The Wine Inspector and CEO, Cider Is Wine…
This is a food and drink pairing to delight and surprise: a tasting that's designed to bring out the absolute best in both.
You'll be sent 3 English charcuterie products – enough for 2 people – chosen by Henrietta from British Charcuterie Live's directory together with 3 English ciders fermented exclusively from 100% apples from the Cider Is Wine range: both the charcuterie and ciders are redolent of the locality where they come from and the skill and passion of the producers. All products for the event are offered at special introductory prices.
TASTING SELECTION OF 3 X 30G PACKS OF ENGLISH CHARCUTERIE
• Westcombe Charcuterie, Somerset – Somerset Veal Saucisson
• A Pinch of Salt, Hampshire – Lomo, cured pork loin
• Hay Charcuterie, Herefordshire – Tuscan-style Coppa
TASTING SELECTION OF 3 X 75CL & 37.5CL BOTTLES OF ENGLISH CIDERS
• Once Upon A Tree Wild Flight Dabinett 2015 37.5cl (Hereford)
• The Newt Perry 2018 75cl (Somerset)
• Gospel Green Brut Rosé 2017 75cl (Hampshire)
TOTAL COST FOR THE EVENT: £49.95 (INCLUDING UK MAINLAND DELIVERY OF £9.95)
*NB Other areas can be delivered please contact us for details.
HURRY TO BOOK – NUMBERS ARE LIMITED! MUST BE VALIDATED OVER 18
How to Join The Event – in 3 Simple Steps
1) Register at above at Eventbrite Meat & Drink Live – 7th August – Premier Online Tasting (just click on this link) and request to join the event. Numbers are limited – please order before the end of August 3rd (so that we can get the bottles sent to you in time).
2) You'll then get a request for payment (via PayPal or debit/credit card) for the cider & charcuterie tasting pack. This will be followed by an invitation to this Zoom event 48 hours before, by 5th August, together with simple Zoom joining instructions.
3) You'll receive your ciders and charcuterie by courier, together with some information on all the products you'll be tasting, ahead of the event. Simply log on at the appointed time – all you have to do is click the link contained in the invitation you'll receive: then listen to Henrietta and Alistair introduce the charcuterie and ciders and take you through the cider tastings and pairings.
FAQs
HOW DO YOU TASTE ON-LINE?
• Simple – join the Zoom meeting, have your bottles and glasses, and a plate with the charcuterie, at hand and you're ready to taste. To ensure all the products are at their best, put them in the fridge
when you receive them. For the charcuterie: take out of the fridge and open the packs about an hour before the event. Be sure to keep a note of which is which in order to create the best matches between charcuterie and cider. For the ciders: take them out of the fridge 5 minutes before the event – no need to open until the tasting for each gets underway (have a crown cap bottle opener handy).
WHAT IF I LIKE THEM AND WANT MORE?
• That's simple, too – order online at www.cideriswine.co.uk for the ciders and www.britishcharcuterie.live for the charcuterie products – you'll find a great selection and lots of information and advice on each website, too…
OR, BETTER STILL…
• DOUBLE UP & SAVE – it costs the same to deliver 1 pack for the event as it does for 2, so why not double up on your order (or even order 3):
o 1 Pack, delivered price = £49.95
o 2 Packs, delivered price = £82.70
o 3 Packs, delivered price = £124.05
HOW LONG DO THE CIDERS AND CHARCUTERIE KEEP?
• Ciders are great for keeping and, once opened, they easily last for 3-7 days, depending on the style – although there's rarely any left for that long.
• Charcuterie will keep if covered in the fridge – always check the best before date.
WHAT THE EATERS & DRINKERS SAY:
o "What a revelation – I never knew that ciders could be made like this"
o "Who knew – we're making world class charcuterie!"
o "I never realised that ciders could be drunk instead of wine"
o "The salami I tried was meaty and so subtly flavoured"
o "Thanks, you've ruined the wine tasting for me because these ciders are so good"
o "I love to be surprised and British charcuterie never ceases to surprise me"
o "It's so satisfying to be able to buy quality locally-made charcuterie"
o "These are nothing like the ciders I remember"
o "It's weird – it's like wine, but it's cider!"
o "A taste revelation"!
o "Cider is as good as wine – maybe even better than wine"
WHAT THE MASTERS OF WINE, FOOD CRITICS , CHEFS, JOURNALISTS AND THOSE IN THE KNOW SAY:
o "A revelation" Joanna Simon
o "Cider just isn't cider any more – one of the most astonishing, eye-opening tastings this year" Peter Richards MW
o "Goodness, this has changed my mind that ciders can be made just like wine" Tim Atkin
o "[Ciders] like wine can't help but tell the story of who made it, where, and the flavour of each unique apple variety" Olly Smith
o "I think my customers will be thrilled by these ciders" Restaurateur
o "Who really knew that ciders could taste like this?" Sommelier
o "British Charcuterie has arrived There's an explosion of interest in our homegrown hams and sausages." Xanthe Clay, Daily Telegraph
o "We love to serve British charcuterie – there are some truly great producers Adam Handling, The Frog
o "Unheard of 10 years ago, intriguing 5 years ago and now quite ubiquitous and very good indeed" Giles Coren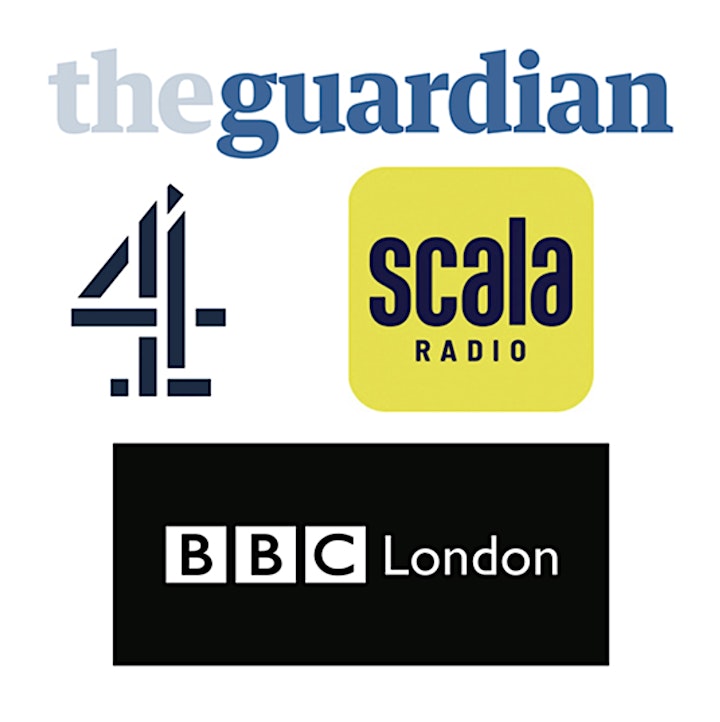 At Cider Is Wine we're a humble lot, and don't like to blow our own trumpet, so we allow these horn-blowers to do it for us! See the mentions.