Date/Time
Date(s) - November 4, 2021
11:00 am - 1:00 pm
Location
Four Seasons Hotel
Categories
WINE TASTINGS FEATURING ITALY'S TOP PRODUCERS AND THEIR LATEST RELEASES, CURATED BY JAMESSUCKLING.COM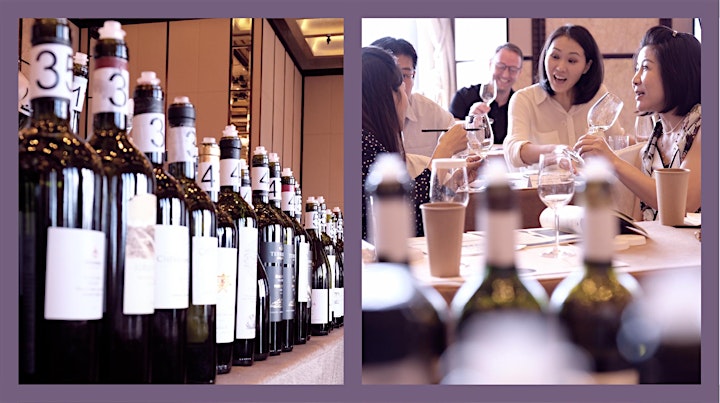 GREAT WINES OF ITALY HONG KONG 2021 GRAND TASTING
NOVEMBER 4 & 5, 2021
FOUR SEASONS HOTEL, GRAND BALLROOM
____
THE BIGGEST ITALIAN WINE TASTING OF THE YEAR!
180 WINES ON SHOWCASE RATED 92+ AND HIGHER.
TASTE ALL KEY WINE REGIONS AND LATEST RELEASES OF PRODUCERS.
____
Attention all Italian wine lovers! Hong Kong's most loved and referenced Italian wine event is returning with a special 10-year anniversary edition.
Join us for a series of Grand Tastings organized over the course of two days at the Grand Ballroom of the Four Seasons Hotel in the heart of Central, Hong Kong.
Featuring hundreds of top-rated wines and new releases available on the market, from famous Chiantis and Brunellos to amazing Super Tuscans, Barolos and Amarones, the Grand Tastings are a tour de force spanning all of the greatest wine producing regions, from northern and central Italy to the south and islands. 
All wines have scored a minimum of 92 points, with the majority scoring 95-98 points, including FOUR perfect 100-point wines. This is an unmissable opportunity for industry professionals and Italian wine lovers in Hong Kong.
The program is complemented by a masterclass series in November at James Suckling Wine Central in Soho. Take a deep dive into current wine topics  and experience one-of-a-kind tastings with our JamesSuckling.com Tasting Team. For more information and the line-up, visit www.jamessuckling.com.

BOOK THE GRAND TASTING
2 DAYS: NOVEMBER 4 (THU) & NOVEMBER 5 (FRI), 2021
@ FOUR SEASONS HOTEL, GRAND BALLROOM
Session 1: 11 am – 1 pm ( 2-hour tasting)
Session 2: 2 pm – 4 pm ( 2-hour tasting)
Session 3: 5 pm – 7 pm ( 2-hour tasting)
*We recommend to arrive 10 minutes earlier for check-in and to maximize your tasting time.
_____
LOOKING FOR SOMETHING MORE CASUAL?
Check-out our special event the "Late Night Tasting Party" on Friday, November 5, from 8pm – 10pm. Link to follow.

HEALTH & WELL-BEING AT THE TASTING
[!] Your safety is important to us
The format at the Four Seasons Grand Ballroom has been designed to ensure the health and well-being of all our attendees. Guests are seated and socially distanced a minimum of 1.5m. We advocate wearing face masks when not tasting.
Please note: only guests who have received at least one dose of vaccination will be admitted and are also required to scan the 'Leave Home Safe' app upon entry. The organizer reserve the right to deny entry to attendees who do not comply with this rule. In the special event that you are unable to have the vaccine and for any other question, please contact us at eventsAsia@jamessuckling.com.

FEATURED WINES
Italy in a glass – taste 180 wines from all key wine regions
North-East Italy Alto Adige – Cantina Terlan, Franz Haas, Nals Margreid, St. Michael-Eppan, Kaltern | Friuli – Pitars, Schiopetto | Veneto – Allegrini, Monte del Frà, Prà, Speri, Suavia, Tedeschi
______
North-West Italy Lombardia – Bellavista | Piemonte – Bruno Giacosa. Cordero di Montezemolo, Damilano, Fontanafredda, Marchesi di Barolo, Parusso, Pio Cesare, Poderi Aldo Conterno, Roberto Voerzio, Vite Colte |
______
Central Italy Toscana – Altesino, Argentiera, Argiano, Bibi Graetz, Brancaia, Campo alla Sughera, Canalicchio di Sopra, Caparzo, Capezzana, Castelli del Grevepesa, Castello Banfi, Castello di Bossi, Castello di Monsanto, Castello Tricerchi, Castello Vicchiomaggio, Castiglion del Bosco, Cecchi, Ciacci Piccolomini d'Aragona, Collemassari, Cortonesi, Eredi Fuligni, Fattoria Le Pupille, Felsina, Frescobaldi, Grattamacco, Il Borro, La Magia, La Poderina, La Rasina, Livio Sassetti, Maddalena Cordella, Mazzei, Monteverro, Tenuta Sette Ponti, Ornellaia, Petra, Petrolo, Podere Sapaio, Podernuovo a Palazzone, Querciabella, Renieri, Ricasoli, Rocca delle Macie, San Polino, Siro Pacenti, Tasca D'Almerita, Tenuta del Buonamico, Tenuta di Biserno, Tenute Folonari,  Tenuta del Cerro, Uccelliera Montalcino, Valdicava, Vallepicciola, Villa a Sesta, Villa Saletta | San Valentino (Emilia-Romagna) | Umani Ronchi (Marche) | Famiglia Cotarella (Lazio)
______
South Italy Campania – Donnachiara, Vinosia | Sardegna – Pala, Sella & Mosca | Sicilia – Cusumano, Donnafugata, Tornatore, Piccini 1882
WE LOOK FORWARD TO SEEING YOU!