Map Unavailable
Date/Time
Date(s) - August 7, 2020
4:30 pm - 6:00 pm
Categories
Drink wine, help your community! Join us for Empty Glasses 2020 – A virtual wine tasting event benefiting Community Services Agency (CSA).
Have you spent time in quarantine drinking wine? Wondering if that's made any impact? Well, now you can do both! Join the Young Professionals of CSA for a cause that benefits our community, all while learning more about wine.
We are partnering with Hook and Ladder Winery to bring you a fabulous wine tasting event that you can enjoy from the comfort of your home. We will be joining a virtual tasting at 4:30pm PST on Friday, August 7th featuring three of their estate wines. These featured wines can be purchased before the event and will be shipped to your door (at a discount with our special promo code!) for you to enjoy.
For purchases made before the event, Hook and Ladder is generously donating 50% of all proceeds from sales of these featured wines. Not only that, but they are offering a shipping discount! Just make sure you use the special promo code CSACARES. All three wines will be featured in the event, but there is no minimum purchase requirement. However, with wine this good and a donation this generous, why not stock up?
For the virtual event Hook and Ladder will be joining us to guide us through a tasting of all three featured wines. Whether you feel you don't know much about wine or you're a pro – they will cover the basics but also go deep into the tasting notes for those more experienced. You'll be able to follow along with the tasting and ask questions during our Q&A. We will also have representatives from CSA speak to the agency's greatest needs during this time as well as members of the Young Professionals group hosting and sharing information on how to get more involved.
So in summary, here's how to participate-
1.) Register for a free ticket here on this Eventbrite page. This gets you access to the online event on August 7th from 4:30-6:00pm and allows us to communicate event updates. You only need one registration per device that will be joining the event. So if your whole household will be tuning in from the same laptop, just one registration!
2.) Go to this special Hook and Ladder CSA Link to order your wine. Please order by August 2nd to allow time for shipping. Select however many bottles you like of the featured wines, and at checkout make sure you enter the special promo code CSACARES.
You must use the promo code CSACARES at checkout to receive a shipping discount and have your order count towards the donation.
There is no minimum requirement, but 50% of proceeds go directly to CSA so the more, the merrier!
3.) Share this event with any wine-loving friend who would be interested in helping those in need in the community. You don't have to be a young professional to join.
P.S.- Even if you can't attend the event you can still purchase wine (using the special link and promo code) to support CSA! Or, donate directly to CSA here.
Sip Soon,
Young Professionals of CSA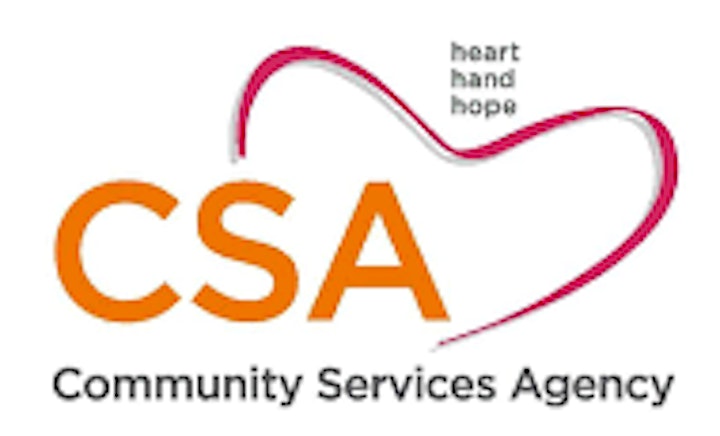 Who is Community Services Agency?
Community Services Agency, or CSA, is a local nonprofit organization that provides services to over 7,000 elderly, low-income, and homeless residents of Mountain View and Los Altos. Their community-based organization was founded in 1957 to provide critical support services that preserve and promote stability, self-reliance and dignity. Their safety net services include food access, emergency financial assistance and comprehensive case management services. Find more information about CSA on https://www.csacares.org/