Date/Time
Date(s) - March 14, 2019
6:30 pm - 8:30 pm
Location
Bustle Studios (entrance via the red door on Rutland Street)
Categories
This watercolour class is all about having a playful and fun approach to watercolour painting, with a glass of vino in hand! Join Malou from Malou Zuidema Illustrations who will give you a concise overview on watercolour painting and how to work a painting from scratch to finish.
You'll be working on a still life of delighful foodie goodness like cupcakes, cheese and grapes. Paint 'em then eat 'em!  In this two hour workshop you'll learn the very basics of the watercolour technique and is suited for both the very beginner and more experienced artists. You can work on one final piece, or different experiments to let your inner-artist go all out. In these two hours you'll get:
Introduction: the very basics of watercolours: wet-in wet, dry brushes, textures, etc.
Colour gradients: how to work the paint and water to create those beautiful color gradations
Fun Times: play and explore watercolours with stamping, oil resist, salt, drippings, splashes and straws
If booze isn't your bag then feel free to bring along your fave kombucha, kefir or whatever to drink 🙂
All materials and instructions are provided. Over 18's only.
About Malou: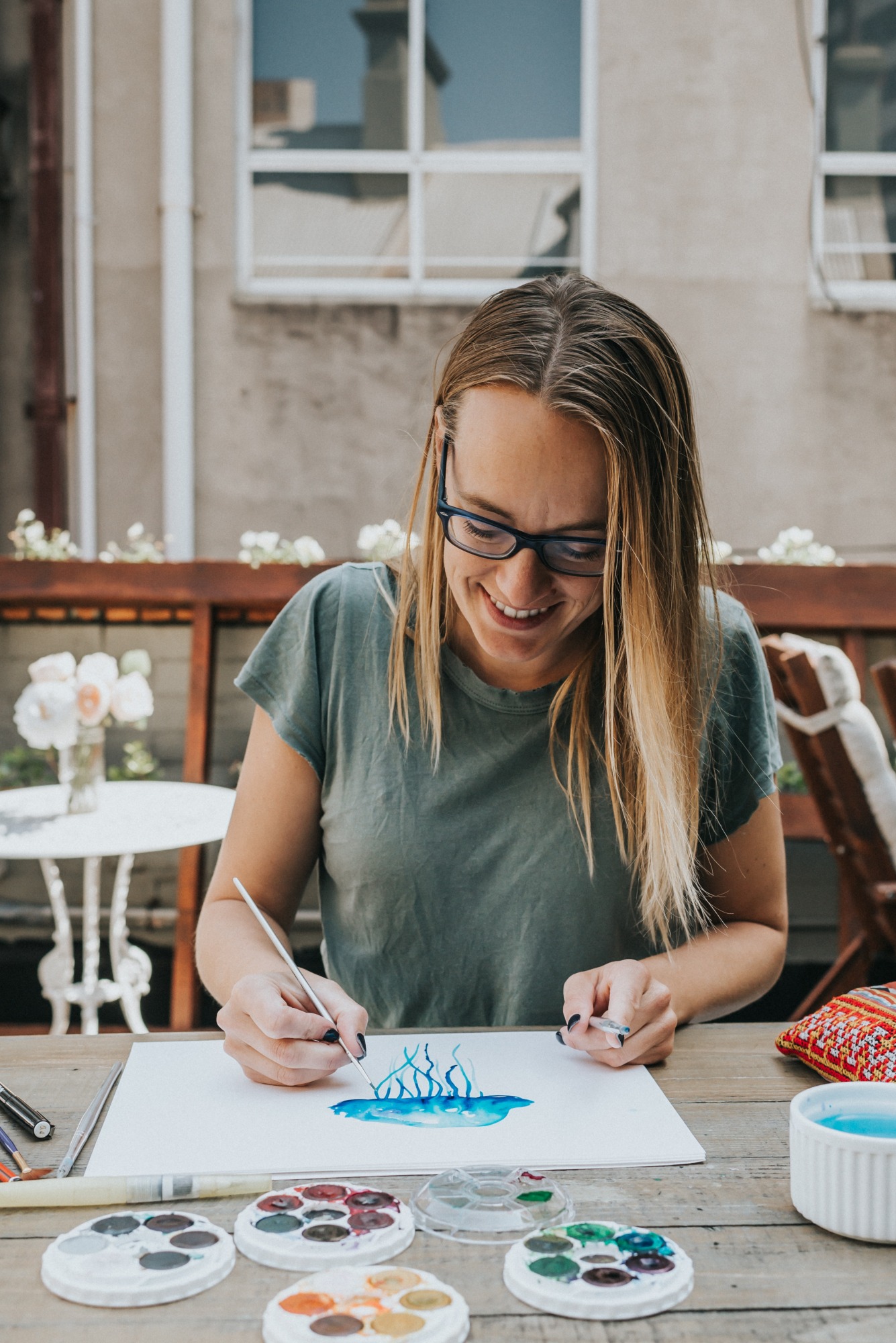 Malou Zuidema is a Sydney based, Dutch illustrator. She creates colourful and playful illustrations, often with a quirky joke. Her workshops are all about creativity, playfulness and having a great time, while going home with a piece of art that you didn't know you could create before.